Sally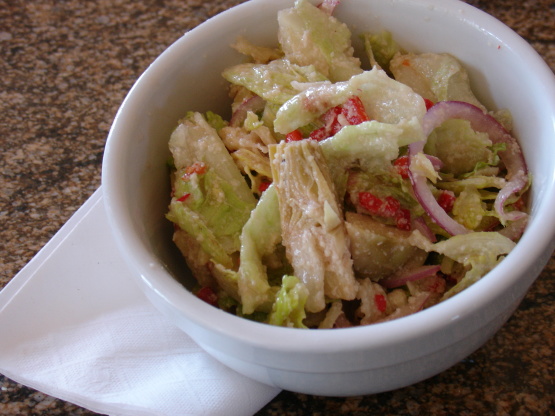 This salad is from a popular Italian restaurant in St. Louis, Missouri. It's very good!

I have this recipe from one of the owners when I lived in St. Louis back in the 70's. The only difference then was the jar of artichokes was NOT to be drained. Throw it in juice and all.
Mix all salad ingredients together.
Mix dressing together.
Toss and serve.