Rice With Saffron and Nuts (Zaffrani Chaval)
JustJanS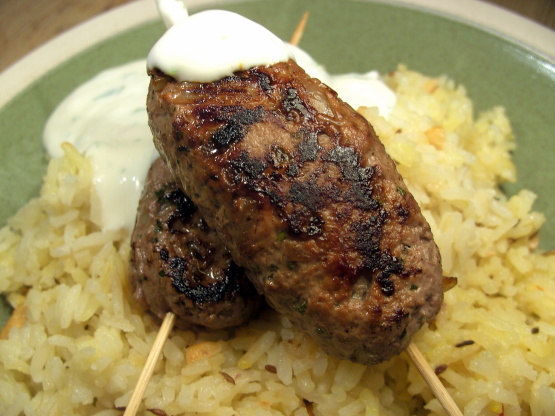 A wonderful Indian rice dish with cashews. Hard to eat plain rice after this!

Could this rice be any easier?! I made no changes and wouldn't when I make it again. My saffron was good-it coloured up the warm water and smelled great, but it didn't colour the rice much. I'd suggest a LARGE pinch of saffron might do the trick. Doesn't matter, we loved this thanks Sandi.
Heat the oil in a 6-quart saucepan. Test that it's hot enough by adding one seed; it should sizzle immediately. If not, wait until the oil is hotter before you add the remainder of the seeds and stir for 10 seconds.
Add rice. Stir and saute for 3 to 4 minutes. The rice will start to change color and become opaque.
Add broth and salt. Bring to a boil, turn down heat, cover and simmer until all the liquid is absorbed, about 20 minutes. Turn off heat and fluff with fork.
Dissolve saffron in 2 tablespoons of warm water, then pour it in the center of the rice. Sprinkle nuts on top.
Wait for 5 minutes, then mix. Rice will have white and saffron-color grains mixed together -- unless you have lame-o saffron like I had when I made the batch in the photos I uploaded. *lol*.