Ang11002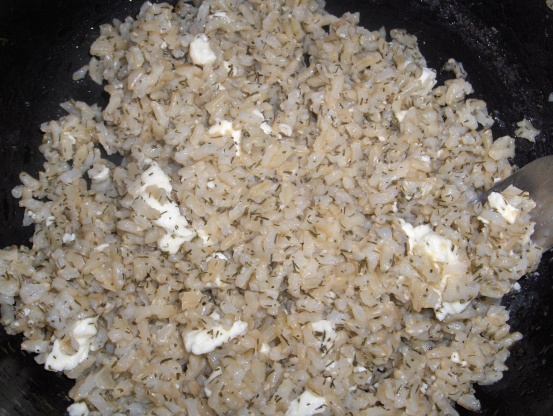 Yummy quick fix dinner! Cook time is for rice.

Whoa! The dill really stands out but in a good way. This is too easy to make as a side dish, and if you want to make a meal of it all you need to do is add a couple ingredients. Perhaps some prawns, green peas and a red sweet pepper? Thanks for a filling, cheap and tasty dish!
Toss rice with oil, feta, dill, and pepper to taste.