Rice Vermicelli Salad With Grilled Pork and Spring Rolls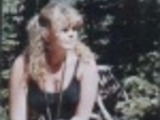 While living in Colorado, I worked for an all Vietnamese company that made wreaths and wall decorations out of red river birch and white willow twigs as their office manager. I worked there for 10 years and became very close to the people that I worked with. Often the owner of the company would treat me to lunch from his favorite Vietnamese restaurant. I always requested this dish. He once told me the name of it but darned if I could ever understand what he was saying, let alone how to spell it. Anyway, I just had to recreate this wonderful Vietnamese dish from memory because I have missed it so much. Here is what I have come up with.
Directions
Partially freeze pork for easy slicing; slice thin.
Marinade pork strips in the soy sauce and garlic powder for 1 hour.
Stir fry or grill in grill wok the pork until no longer pink; set aside and keep warm.
Heat egg rolls; cut into 1 inch pieces.
Boil water in a large pot; add rice sticks and cook for 1 to 2 minutes, tasting for doneness; drain completely.
Place a serving of rice sticks on a plate; top with 1/2 of the carrots, cucumbers, mint and cilantro.
Top vegetables with pork strips and egg roll pieces.
Sprinkle peanuts on top.
Serve with a small dish of the Nuoc Mam Cham - Dipping Fish Sauce, recipe #151821 for dipping or spooning over the salad.
Repeat for a second serving.