Rice Soup With Chicken Cubes
Kireiina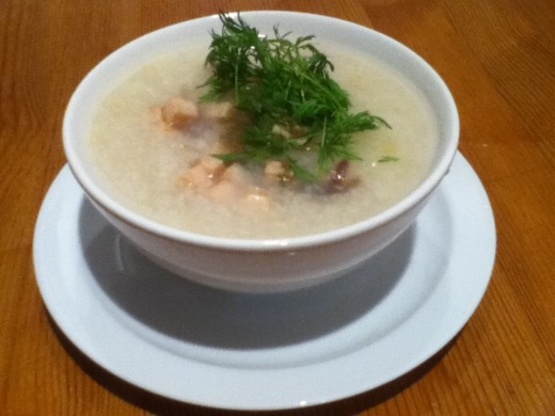 Well, my children love rice soup, so today I made for them and share here with people, hope you all like it too :-)
Heat a cooking pot, add rice to the pot, then 2L of boiling water, simmer for about 40 minutes at medium heat.
Heat a frying pan with sunflower oil. Add onion, chicken cubes, stir in for 3 minutes, add pepper, salt, sugar then continue for 3 minutes mix all together to complete.
Ladle soup into a bowl, garnish with a fennel branch.
Sprinkle a little pepper if you like. Serve hot.