TigerJo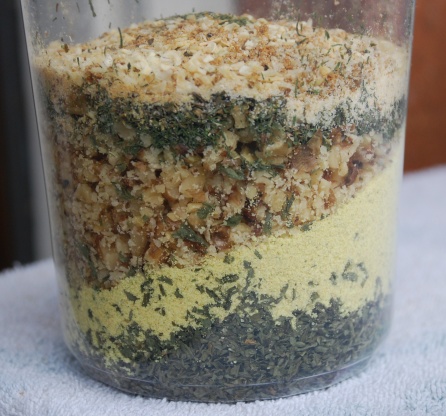 Never buy rice mixes again! This is ready anytime you need a tasty side dish. Very good!

Hope my friends like dill too since they received pkgs with the 3T of seasoning and 1 cup long grain rice as part of their homemade food gifts this year.
Mix all together well.
Store in airtight container (I use a pint canning jar).
When ready to make rice, combine 1 cup rice, 2 cups water, and 3 T seasoning.
Bring water to a boil.
Add rice and seasoning.
Reduce to simmer, cover, and cook for 18 minutes.