Pam-I-Am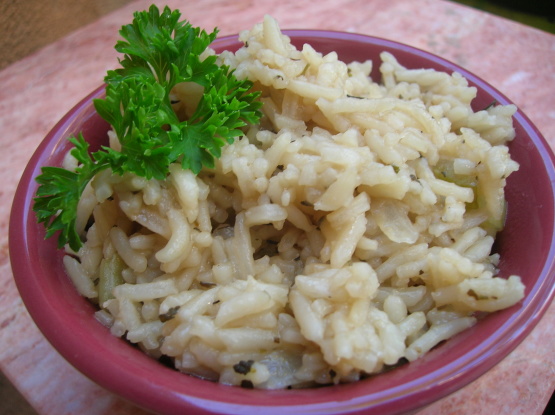 Especially good pilaf. The celery and onion add a nice touch.

This had a very nice flavor loved by young one and us not so young. I am going to add some pine nuts in this next time I make it.
In skillet, saute rice, celery, and onion in butter until the rice is browned.
Place in a greased 2 quart casserole.
Combine all remaining ingredients; pour over rice.
Cover and bake at 325F degrees for 50 minutes or until rice is done.