Lvs2Cook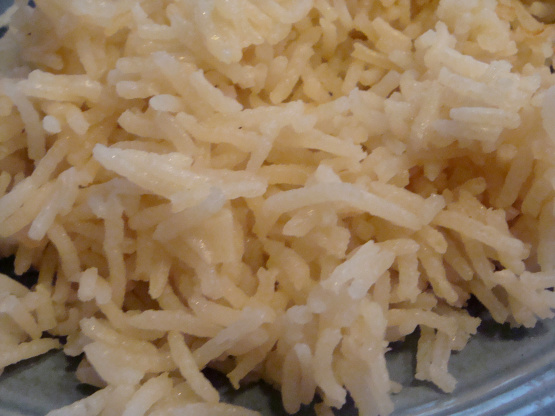 A classic rice pilaf that goes well with chicken.
Saute butter, shallot, salt & pepper in a skillet over medium-low heat for about 5 minutes or until tender.
Add rice & stir until well coated.
Increase heat to medium-high and let rice cook until toasted, about 5 minutes.
Stir in the broth, bay leaf & rosemary.
Bring to a simmer over low heat. Cover & cook until all the broth has been absorbed by the rice, about 15-18 minutes.
Remove from heat & let set for 5 minutes.
Discard the rosemary & bay leaf.
Fluff rice with a fork & serve.