Pam-I-Am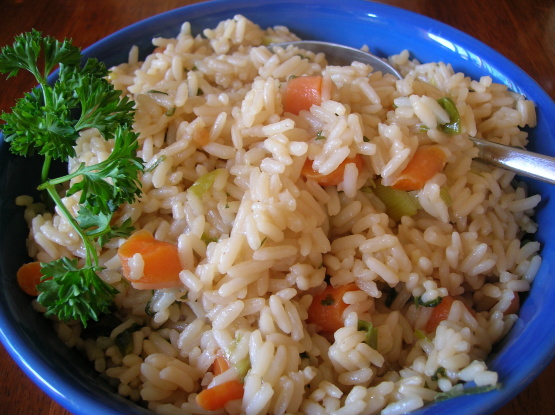 A friend emailed me this recipe a couple of days ago (which attracted me to Recipezaar). It was quite good and very inexpensive to make. I added some diced red peppers and served it with baked sole.
In large skillet brown rice with the margarine.
Add water and beef soup base, carrots, parsley, and onion to the rice. Bring to a boil; then, reduce heat and cover skillet.
Cook stirring occasionally until all liquid is absorbed and rice is tender.