Prep 10 mins
Cook 11 mins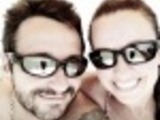 These cookies are great. You can bend the recipe to fit your taste buds.
Directions
In a large bowl, mix the butter, sugar, egg, and vanilla.
Beat until light and creamy.
Then fold in the flour, baking soda, and salt. Mix well.
Add the rice krispy cereal.
Add the 2 cups of goodies.
Use anything that you prefer.
You kind of have to form these into ball and mash them down with a cup.
They don't spread a lot.
Test one first, and don't let them get too brown.
Bake at 350°F for 11 to 13 minutes.
Reviews
Most Helpful
Mmmmm these cookies were great....the family loved them! I made them for our bake sale/garage sale today...not too many people showed up...so we are happily left eating these joyful goods....I added 1/2 cup of smarties and 1 cup of chocolate chips...and I think next time I will cut the extra goodies to just 1 cup!!! I only gave this 4 stars because I made my cookies bigger thinking they weren't gonna spread...However they spead quite nicely....:)