Rice Krispies Confetti Squares

This awesome recipe was adapted from a Martha Stewart recipe - you can change the cereals to suit your taste and I often use Captain Krunch cereal instead of the Fruit Loops. As long as you have 18 cups of cereal, you can make any combination your family loves! Enjoy!
Directions
Spray a 9x13 inch baking pan with non-stick spray.
Mix all of the cereals together in a large bowl.
In a large kettle, melt the butter and miniature marshmallows until smooth.
Pour the marshmallow mixture over the cereal, mixing until all the cereal is coated.
Dump the cereal mixture into the pan and with buttered hands, gently press the cereal down until even in the pan.
Let cool - cut and enjoy!
Reviews
Most Helpful
We love these and they make great birthday treats!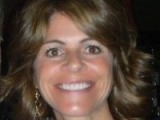 This is such a yummy and colorful recipe and is a great way to add some color to Rice Krispies treats. My son really enjoyed this treat. Thank you for sharing.
this was so cool. i did it with my daycare kids and they really enjoyed it!