Rice Krispies Bars Loaded!!
Redsie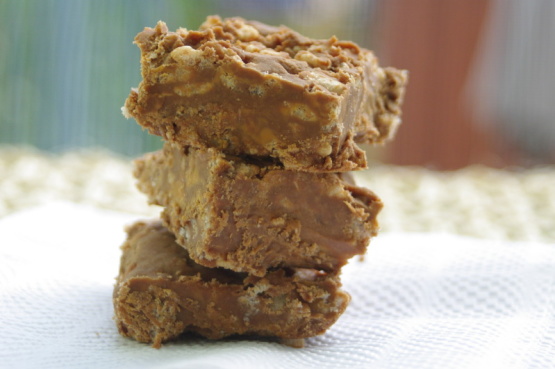 Rice Krispie bars with crunchy peanut butter, chocolate chips, butterscotch chips. Really tasty. Cooking times means refrigerated time

I just made these and shouldn't review them yet as they haven't even set up yet but I couldn't stay out of the warm mix. I added some chopped pecans to give some crunch as I only had creamy peanut butter.
In a double boiler melt butter.
Add all the chips, stir in the peanut butter and marshmallows. Melt completely.
Mix the melted mixture with rice krispies and put into a 9 x 13 pan.
Smooth top until level.
Refrigerate until cold.
Cut into bars.