Boomette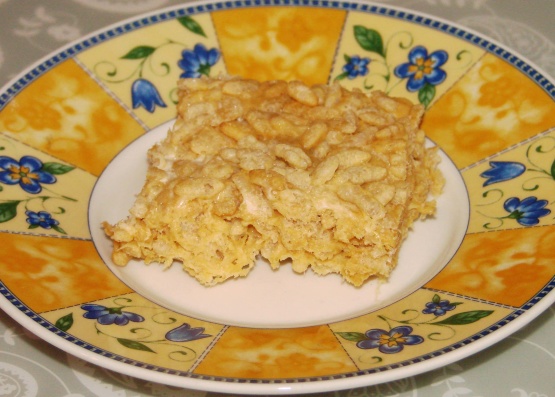 Best rice crispy treats I ever had. Easy to make and kids love it. My DH isn't crazy about peanut butter and loves coffee so I use coffee granules instead peanut butter and what a great treat for adults!
Melt butter over low heat in a large pot.
Stir in marshmallows and cook until melted.
Stir in peanut butter or coffee granules if you don't like peanut butter.
Stir in rice krispies cereal mix until all combine.
Pour out onto a buttered baking dish 9"x13".
Smooth out the top by moistening your hands with a little water and using the palms of your hand to press gently.
Don't press down too hard or your treats will be too dense.
Set a side to cool.
Once they cool cut them into even squares and dip into melted chocolate or just drizzle chocolate over the top.