Rice Crispy Chocolate Chip Oatmeal Cookies
Nikki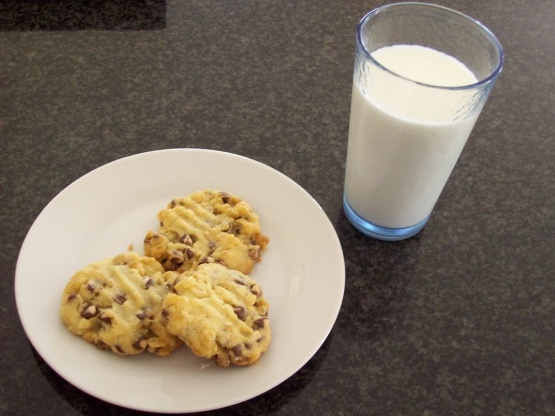 This is a great cookie recipe! The Rice Krispies cereal adds a crunch, the oats a chewiness, and the gooey chocolate chips of course makes this so perfect! 8)

Love these! my grandmother made these with us back in the late 60's and have always been known as Grandma Mac's cookies to those in my family. They bring back wonderful memories. We can never keep them around very long!
Lightly grease a cookie sheet and preheat oven to 350°.
Gradually combine the margarine, oil, and sugars until smooth and creamy.
Add egg, salt, vanilla extract, cream of tartar and baking soda; mix until smooth.
Add flour, Rice Krispies, oats and chocolate chips.
Mix until ingredients are well combined.
Drop by teaspoonfuls; bake for 10-12 minutes.
Allow to cookies to cool on wire racks.