Soup Fly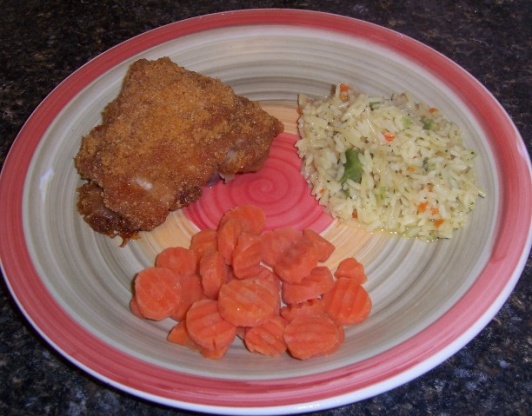 This is my moms recipe, it is simple and soooo good, when you smell this chicken baking in the oven, your tummy will growl.

BenRoss- It said 9 pieces; NOT 9 servings...: )
Place rice crispies in large ziploc bag, crush.
In another dish, melt the butter in the microwave and then dip chicken in Butter.
Put each piece of chicken in ziploc bag, with rice crispies and shake until coated.
Place chicken on baking sheet.
Bake in preheated 350 degree oven for one hour.