ladypit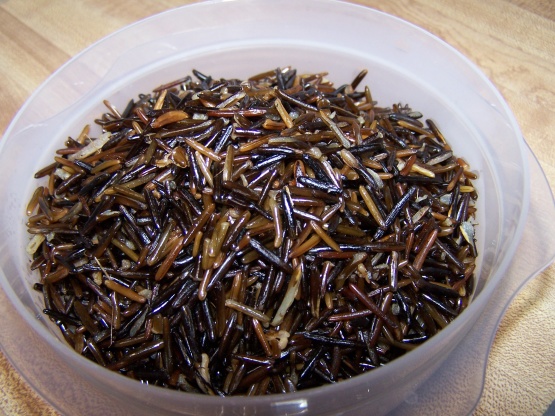 Can't get get any easier than this. I never go wrong with rice in the cooker. You can have it ready and warming to use in any recipe. I use the same recipe for white and wild rice.

I loved this. I cooked my wild rice in the chicken stock and it added to the flavor. This is an excellent rice dish. Thanks for posting.
Rub with butter or spray rice cooker pan with nonstick cooking spray.
Add water or stock, rice, and salt to taste.
Cover and cook about 40- 50 minutes, or until rice is fluffy.
Let stand 10 minutes more before serving.