Rice Cooked in Coconut-(Wali Wa Nazi)
PaulaG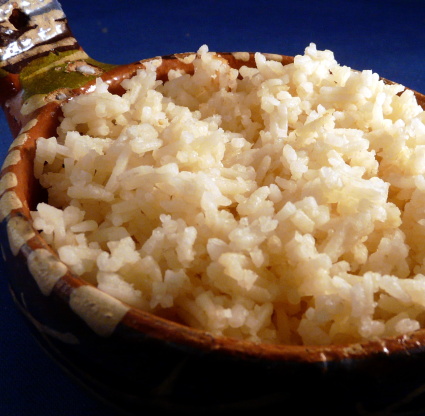 This recipe is from a KENYA AND TANZANIA site and is specifically a Swahili recipe. It is a starchy staple and they "serve it with curry or main dish". I have added a 3/4 cup of liquid since looking at Weekend's reviews. Posted for ZWT4.

Made for a great side dish for dinner tonight. We all enjoyed this, the rice did burn very slightly. Flavors were great. Made for 1-2-3 hits..
Clean and wash rice.
Bring the coconut milk and water to a boil.
When boiling, pour in the rice.
Add salt.
Leave to cook on medium heat.
When nearly dry, cover well.
Turn down the heat and leave to cook for 10 minutes.
(If you have a rice cooker, put all of the ingredients in the rice cooker and turn it on.).
Watch it to make sure it does not burn, adding more water if needed to keep it from burning.