J-Lynn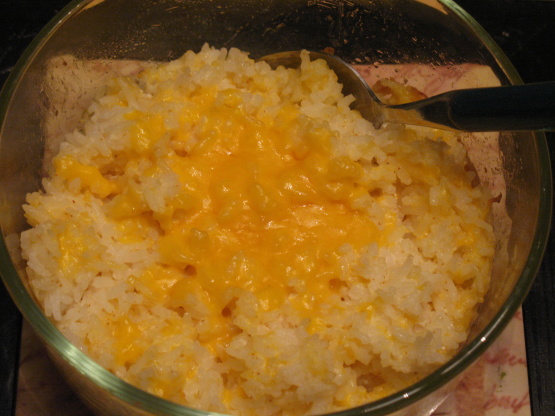 Super simple dish for nights when you want to cook but don't have a lot of time. From Southern Living, March 1986.

I thought this was a nice, easy side dish that I would try again. I would definitely add something else to give it a bit more flavor, definitely salt and maybe use a sharp cheese. Thank you for the recipe!
Combine cooked rice, 1/2 cup Cheddar cheese, sour cream, and red pepper. Mix well.
Spoon mixture into a lightly greased 1 1/2-quart casserole.
Cover and bake at 350 F for 15-20 minutes.
Sprinkle top with remaining 1/4 cup cheese, and bake, uncovered, another 5 minutes.