Rice, Broccoli'n Cheese Cups
Tread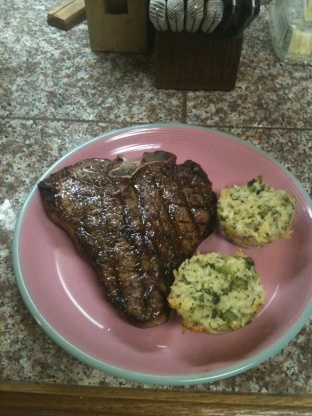 Food & Family Fall 2005 issue.
Preheat oven to 350 degrees.
Prepare rice using the chicken broth for the liquid as directed on package.
Place slightly cooled rice into a large bowl and add the remaining ingredients mixing well.
Grease a muffin tin and spoon mixture evenly into 8 of the cups.
Bake 25 minutes, or until lightly browned.