Cynna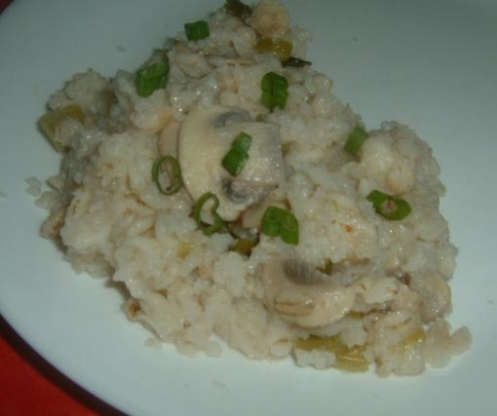 This recipe is packed with tons of flavor. Tastes similar to the ricearoni sides you can buy. The first time I made this hubby could not stop eating it.

I agree with LadyRed, this does taste a lot like a Rice-a-Roni side dish. I loved it and wanted more. I used just a little oil rather than the butter and homemade broth (no water). And I used brown basmati, increasing the cooking time to 40 minutes. Delicious.
Brown rice, barley in butter until golden.
Add green onions, consomme soup, water and mushrooms.
Cook in covered dutch oven for 30 minutes
Fluff up and serve.