Deely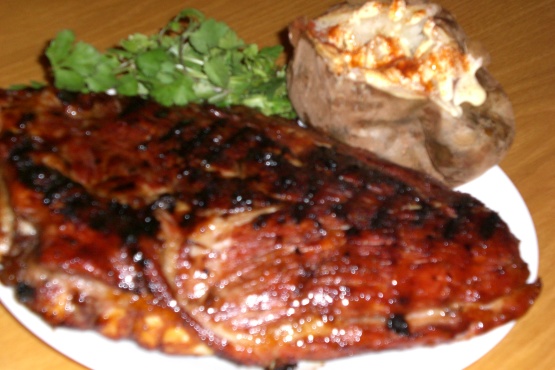 Want something different? How about ribs that aren't soaked in BBQ sauce? DH and I came up with this version that we think is awesome! Let me know what you think.
Set oven at 300*.
Place ribs in a foil oven bag.
Combine the next 6 ingredients.
Pour over ribs.
Bake for 1 1/2 hours to 2 1/2 hours (this depends on your ribs).
Remove from oven and discard marinade.
Move ribs to preheated outside grill.
Grill over medium/low heat 1/2 hour to 45 minutes, mopping often with Teriyaki Baste and Glaze, until browned.