Rib-Eye Steak with Horseradish and Mushroom Cream
lazyme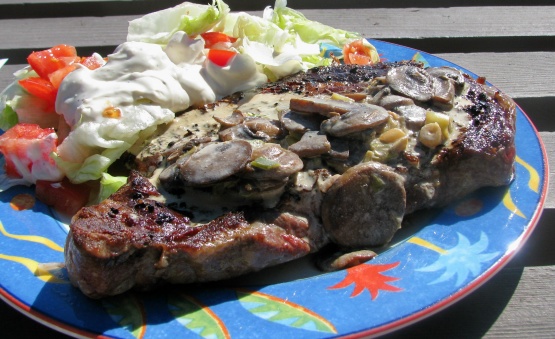 This is a quick sauce with horseradish, mushrooms, and sour cream that you can whip up in a few minutes to enhance steaks on the grill.
Broil steaks.
Cook onions and garlic in oil; when soft, add mushrooms.
Combine stock and cornstarch.
Add stock to skillet along with horseradish, thyme, and pepper.
Bring the sauce to a boil and cook 1-2 minutes.
Add the sour cream and remove from heat.
Serve over steak.