flower7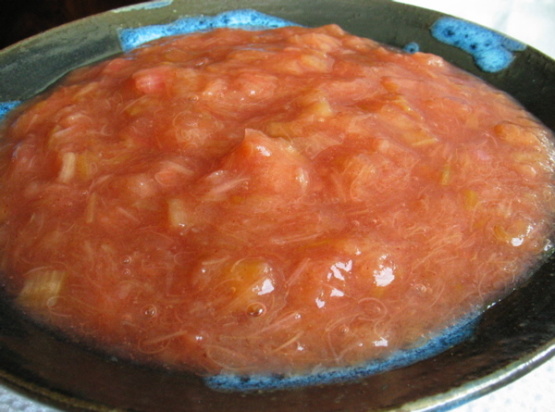 A quick and easy 15 minute dessert that can be rolled in crepes or used as a topping for ice cream. I served in homemade crepes and sprinkled with powdered sugar. From Eating Well magazine 6/2008

Easy, tasted good. I liked the scent of cinnamon while it was cooking. I couldn't really detect its flavor, or the vanilla, when we ate this. Still, a good use of rhubarb, and I will use it again.
Combine rhubarb, sugar and cinnamon in a medium saucepan.
Bring to a simmer over medium high heat then reduce heat to a gentle simmer and cook until the rhubarb begins to soften.
Remove from heat and stir in vanilla.
Serve warm or cold.