Prep 15 mins
Cook 1 hr 15 mins

This delicious slice was served at a school reunion several years ago. The recipe was shared and has become a family favorite. A must for rhubarb lovers!
Directions
BOTTOM LAYER.
Rub butter, flour and sugar together;press into a large greased 11 x 13 pan,.
bake for 10 minutes at 350 degrees.
MIDDLE LAYER.
In a large bowl mix rhubarb,egg yolks,sugar, flour,evaporated milk, salt and zest of one orange, pour over baked crust and bake at 350 40 - 50 minutes until looks thickened.
TOPPING.
Beat egg whites stiff,add salt, add sugar gradually beating between additions.
Pour over rhubarb and bake at 350 for 15 minutes or until nicely golden brown.
NOTE: You may sprinkle the topping with coconut or nuts before baking if you wish, coconut seems to keep the topping from 'weeping'.
Reviews
Most Helpful
Wow! What a "keeper"! I made this for a family get together with my in-laws and it was SUCH a huge hit!!!! I love the meringue and the sweet rhubarb on the shortbread bottom. It was incredible! Thank you for sharing this super tasty treat! xo LA :-)

YUM! Sooo good! If you enjoy the tartness of Lemon Bars you will loved these squares. Did not achieve Baby Kato's Mile-High meringue but I'll be working on it next time =). Delicious all the same, and the sprinkled coconut is a MUST. I am a huge fan of rhubarb and will be making this often, Gerry. Excellent served with black coffee. Thank you!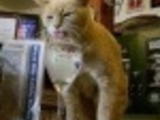 These rhubarb squares are delicious Gerry. Sweet and tart with a crisp shortbread crust. The merignue topping is wonderful, light and fluffy and it compliments the sprinkling of toasted coconut perfectly. We really enjoyed these tasty squares, thanks for sharing another winner.