Kree6528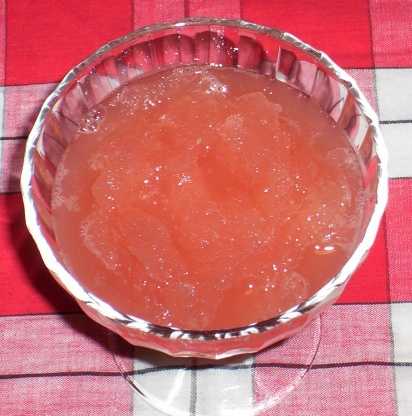 sweet and tangy and very refreshing.

Yes, finally a dish to use up the rhubarb patches that is refreshing and not heavy on the sugar. My guests were surprised and delighted with the light taste. I think she might pickup an ice cream maker now.
boil water and rhubarb in a large saucepan for 10 minutes.
strain into a bowl in a sieve, pressing down on solids, discard solids.
add sugars to liquid, stirring to dissolve, add lemon juice.
cool mixture in refrigerator.
add to container of an ice cream maker according to manufacturer's directions.
transfer to a freezer safe container, freeze for 1 hour.