Anonymous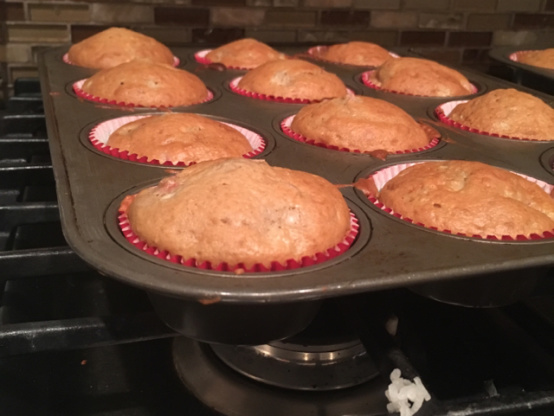 Best Muffins on earth, if you need rhubarb, come to my house, we have plenty.

I was looking for new muffins flavor ideas when I came across this recipe and it turned out great! I made 6 muffins and 100g of rhubarb was plenty for that amount. I also used wholemeal flour and substituted butter for buttermilk and a tablespoon of oil. That made them a lot healthier but still very tasty.
In a large bowl combine dry ingredients.
In a separate bowl combine remaining ingredients and pour over dry mixture.
Stir till batter is just moist and lumpy.
Spoon into greased muffin cups.
Bake at 375 for 20 - 25 minutes.