Untried by me ... but I would like to try it if someone makes it LOL! Taken from "Rhubarb: more than just pies".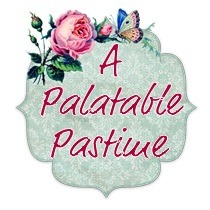 Champagne yeast is a type of yeast that complements the flowery nature of mead. It requires a longer period of aging than some other types of yeast to produce a good quality mead, however. A carboy is a big glass jar that holds the fermenting brew, often used in homebrewing, for making beer and mead. I suggest anyone desiring to make mead or beer read up on it; a good book to read is "Mad About Mead" by Pamela Spence.
I have not made this recipe, and I do not know what champagne yeast is-- I hope that anyone trying this recipe will be able to find it!
Prepare yeast as instructed on package.
Dissolve honey in water; squeeze juice from lemon and add to honey/water mixture.
Stir in rhubarb.
Combine this mixture with yeast and place in sterilized carboy (you got me, don't know what this is, either LOL).
Let sit for 4 to 6 weeks in a dark place with even temperature.
Rack to remove solids.
Repeat if necessary.
Bottle into sterilized wine bottles.