Annacia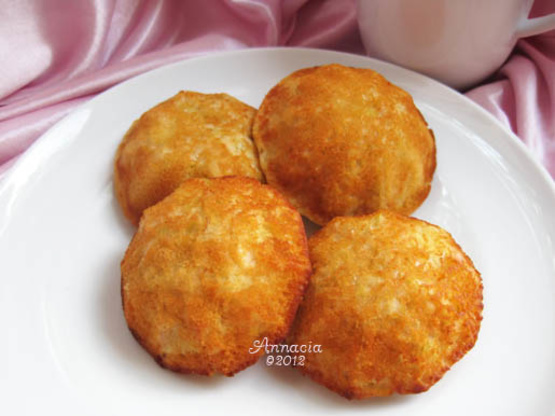 Julie Stafford's wonderful muffin recipes revolutionised my baking. She introduced me to apple juice concentrate, which contains only 66% sugar and lots of vitamins, minerals and fibre not found in other sweeteners. You can make your own by boiling down pure apple juice to a syrup-like reduction, but good health food stores should have it. This is my absolute favourite muffin, moist and full of flavour....thanks, Julie!

The muffins came out wonderfully. My DH enjoys rhubarb but prefers it not be in big chunks so I chopped it really small and it kind of vanished into the muffins, lol. The full amount is there though and it came out of the rhubarb patch and right into muffin making. I used the honey option and it sweet enough but still allows the rhubarb nip to come through nicely. Also, as DH isn't a real spice loved and I made this batch for him I only used 1/2 a tsp of ginger and none of the candied ginger ask for. He still thinks that the ginger could be milder but thats just him, let your own taste preference be your guide. I used averybird's timing and they were perfect @ 18 mins.
Preheat oven to 180c (350F).
Lightly grease muffin tray or line with paper muffin cases.
Sift the flours and spices together in a large bowl.
Add the rhubarb and ginger.
In another bowl, lightly beat the eggs, then beat in the oil, followed by the apple juice concentrate or honey and the milk.
Add the liquid mix to the dry ingredients and stir well.
Spoon into muffin tray and bake for 20-25 minutes or until golden.
Remove muffins from tray immediately and cool on wire rack, covered with tea towel.