Rhubarb And Strawberry Trifle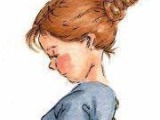 Rhubarb and strawberries are a wonderful spring combination, especially in a silky, creamy custard trifle!!! Cook time is chill time.
Directions
In saucepan, heat milk until bubbles form around edge.
In a seperate saucepan, beat egg yolks, sugar and constarch until smooth.
Gradually whisk in hot milk; cook over medium heat, stirring, for 3 to 5 minutes or until thickened.
Reduce heat to low and simmer, stirring for 1 minute.
Remove from heat and stir in vanilla, cool.
Whip cream and whisk one quarter into custard.
Fold in remaining whipped cream.
Spread half of the cake in a 12 or 14 cup glass serving bowl.
Spread half of the rhubarb over cake, then half the strawberries.
Repeat layers.
Chill for at least 1 hour or for up to 8 hours.
Garnish with almonds, whole strawberries and whipped cream.