BB2011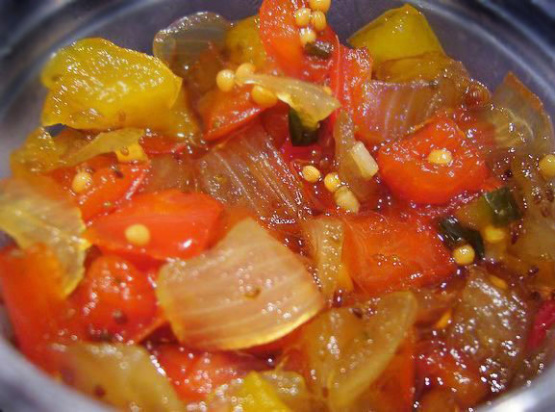 From Sensuous Vegetarian Barbecue. For a large American-style cookout, the hit of the party will be hot dogs (vegetarian or traditional) grilled and served with this relish. The recipe can easily be halved. Cooking time is chill time.
Remove seeds from the peppers. Finely chop the peppers and the cucumber.
Combine chopped vegetables with the remaining ingredients.
This relish can be eaten right away but it is better if allowed to sit for several hours. Store it in a covered container in the refrigerator.