lazyme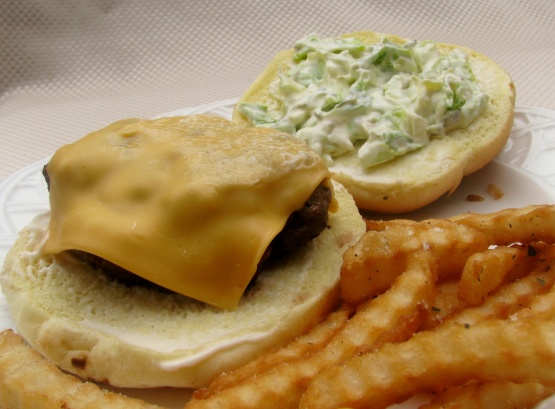 This mixture reminds me of the old-timey drive-in burger joints. I found this on the web a few years ago, but can't remember which site to credit.
Mix all ingredients well.
Allow to set for five minutes.
Add on top of a hamburger, cheeseburger, or add on top of each burger on a triple-header (two beef patties and a three-way split bun).
Note: This is also good on a salmon patty burger.