Restaurant-Style Sweet & Sour Mix
alligirl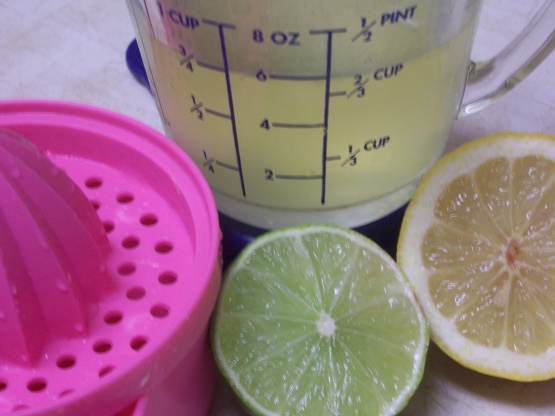 Top Secret Recipes cookbook says this is a versatile, fresh recipe for restaurant drinks that require sweet & sour mix. It's so good you'll want to drink it straight.

This was GREAT... it worked perfect for my Long Island Iced Tea :-) Thanks for sharing
Combine the hot water with the sugar and stir until the sugar dissolves.
Add lime juice and lemon juice and food coloring.
Chill.