Restaurant Style Ranch Dressing
Junebug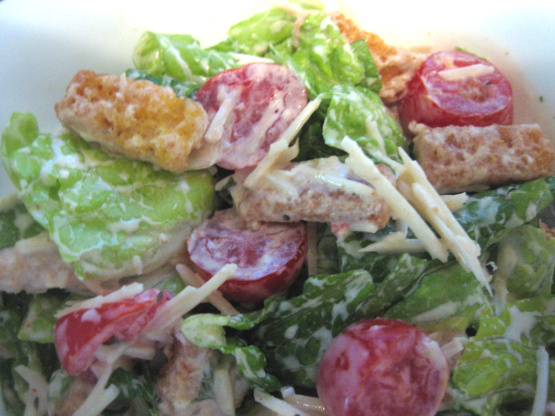 I have never been satisfied with store bought or ranch dressing recipes. This one is thick, fresh tasting and doesn't have that "mayonnaise" flavor. Tastes very similar to that dressing from that famed "aussie" steak restaurant if you add paprika and cayenne to it. This is my own recipe and I had a party and served it with fresh veggies and it got rave reviews. Hope you like it.

Loved this! I've been searching for a good ranch dressing recipe forever! I avoid MSG so instead of the Hidden Valley mix, I used Simply Organic. I don't like the dressing made according to the Simply Organic package directions, but I loved this variation! I also used closer to a tablespoon of the dressing mix.
Mix all ingredients well and chill for about an hour (I used a food processor to mix).