Menta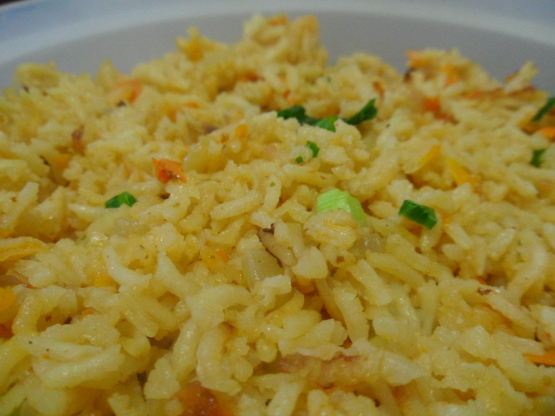 This is a simple flavorful rice that I came up with to as a compromise for my picky eater daughter. It closely resembles the rice served at the local Mexican restaurants in San Diego.
Saute onion in oil until translucent.
Add rice and saute a few more minutes.
Add remaining ingredients and bring to a boil.
Stir, cover and reduce heat to simmer.
Simmer for twenty minutes without removing lid.
Fluff with a fork and serve with chopped green onions on top.
Note: The mild enchilada sauce adds flavor without adding spiciness. If using hot enchilada sauce, I would cut the amount in half at least.