Renee's Chocolate Chip Cookies
SueVM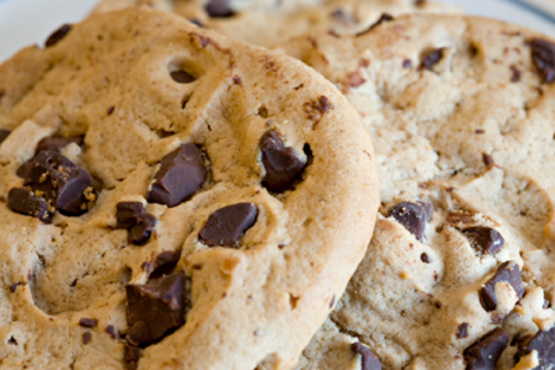 Renee was one of my employee's when I was managing the 2 gift stores at the Hyatt Hotel in Incline Village, Lake Tahoe back in the late 1990's. This is her recipe for these lovely chocolate chip cookies.
Put the first 3 ingredients into a bowl and set aside.
Mix the sugar, margarine, eggs, vanilla and blend until creamy.
Adding a cup at a time, blend flour into sugar mixture.
Add the chocolate chips and nuts stirring lightly.
Refrigerate mixture overnight.
Drop heaped tablespoonfuls onto a greased cookie sheet and bake at 375 degrees for 8 to 10 minutes or until lightly brown.
Let cool on a rack.