Removing Static Electricity from Your Home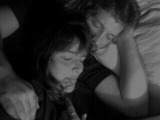 Cold weather and low humidity can cause you to walk around the house getting shocked by static electricity, especially from your carpets. You can easily and inexpensively remove the charge from the carpets with this simple home remedy. We use ultra downy clean breeze, but any good quality fabric softener will work fine. This also makes a great 'faux-febreez' to help make your home smelling fresh & clean. :) Other great things this spray does: Spray some on a dry paper towel, and toss it in the dryer! It's more economical than dryer sheets, :)
1⁄2 cup liquid fabric softener (4 oz)
2 1⁄2 cups water (20 oz)
Directions
To a 24 oz or larger spray bottle, mix the 1 part liquid fabric softener to 5 parts water. Shake, then lightly spray over the carpet and allow to dry. (Be sure and test a small inconspicuous area first to be sure it won't stain).
Repeat about every 2-3 months, or when the carpet begins shocking people again.
Reviews
Most Helpful
This works really well. I wish I'd waited to review it in late Jan or Feb, because that is the only time it is cold here. But, it works great on dresses that stick to your legs when you are wearing hose, and also keeps your hair from flying around with static electricity. You see....I had to get creative! No photos....I didn't want photos of my legs or my hair. :)

i will try for the 3rd time to post this review , this stuff is awesome it works on the dryer sheets makes things smell better and anything that is cheaper gets my attention . thank you for the recipe i will be using it alot.

I have 3 cats and during the winter they pickup so much static electricity from the carpet and micro-suede sofa that they shock me every time I go to pet them. This works really well and makes the place smell nice too. I spritz it on the carpet and sofa at least every other day. Smokey, Gracie, Dmitri and I thank you for the recipe!