Remoulade Sauce - Creole Style
Debbwl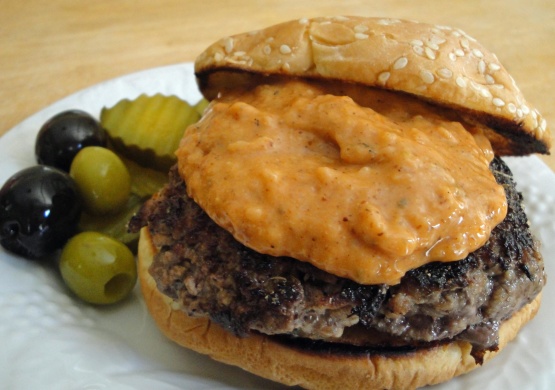 Remoulade sauce is great as a dip for shrimp or as topping on burgers, etc... Let your imagination run wild! It's a very easy recipe to make. Recipe slightly adapted from Emeril Lagasse.

Delicious! I made it today to top burgers with tomorrow. I gave it a taste and its so yummy! I wouldn't change a thing and now I can't wait for dinner tomorrow night.Thanks for the keeper recipe.
Put all of the ingredients into a blender or food processor and process until smooth, approximately 30 seconds.
Spoon the mixture into an airtight container and refrigerate for at least 1 hour before serving. The sauce will keep in the fridge up to 1 week.