Remoulade Sauce - Creole Style
Debbwl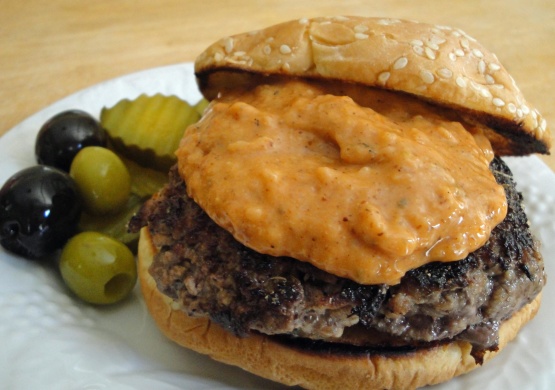 Remoulade sauce is great as a dip for shrimp or as topping on burgers, etc... Let your imagination run wild! It's a very easy recipe to make. Recipe slightly adapted from Emeril Lagasse.
This is the first time that I've made this recipe and I was somewhat disappointed. It didn't turn out orange as pictured or what I'm use to in a restaurant. It has green onions, parsley, and celery, so expect it to be green. It wasn't very thick either. I had to add mayo and extra cayenne for it to be palatable for me.
Put all of the ingredients into a blender or food processor and process until smooth, approximately 30 seconds.
Spoon the mixture into an airtight container and refrigerate for at least 1 hour before serving. The sauce will keep in the fridge up to 1 week.