twissis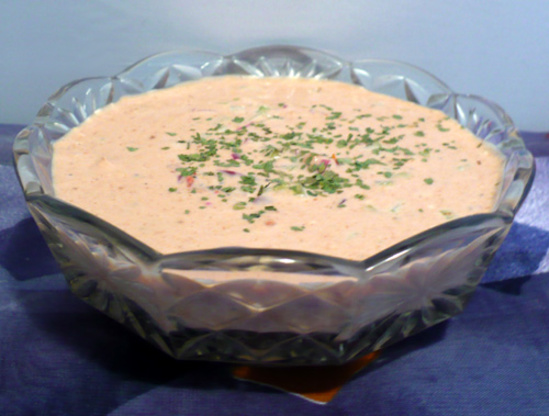 This is the sauce that I make to go with Chicken Shrimp Rolls. I would recommend making it the day before because it gives time for the flavours to blend!

Made for Spring PAC 2010 since remoulade sauce is a popular condiment in Iceland .. *but* I do not favor it much as it lacks any real *bite* & is nothing more than a mild mayo variant. Oddly, this sauce went the other way for me. Its bite was more than I like & the sauce so thin that adding mayo improved the consistency & taste for us. That said & w/that chg, I doubt I will buy the costly commercial product again when this is such a tasty easy-fix. Thx for sharing this recipe w/us.
Mix all ingrediants together in a quart jar and chill.
Serve cold.