3 Reviews
These are good! We used leftover mashed potatoes rather than potato flakes, and that worked well for us. We stuffed them with picadillo, and that was super yummy. These are definitely best the day you make them; the day after they somehow seem a lot greasier.
No way..No way!! This is not the way we make "Rellenos de Papas". Using instant potato flakes is not the way to do it. We instead use real potatoes, and we never use cornstarch on this recipe. Just put them in the fridge until firm, then dip them in the eggs, and then fry them in oil.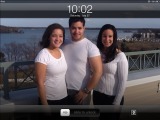 I simply love making this, it taste great and all members of your family would love it as well, great as a snack throughout the day.

Rellenos De Papa (Stuffed Mashed Potatoes)