Relief Society Spiced Apple Cider
flower7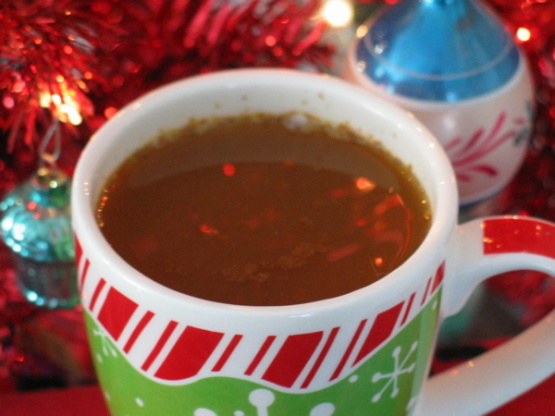 My Grandma Jean got this recipe at a Relief Society activity she attended. I have not yet tried it but Grandma liked it.
Add whole cloves, allspice, and nutmeg to a spice bag or tie in cheese cloth. Add to cider.
Stir in salt, cinnamon sticks, and brown sugar.
Bring to a boil and simmer for 1 hour or put in large crock pot and let simmer most of the day.