Prep 10 mins
Cook 15 mins

This is a fun make-ahead snack mix for the holidays. Especially kid-friendly. The dictionary doesn't recognize Bugles, so the second ingredient should read Bugles nacho-cheese flavored corn snack mix.
3 cups popped popcorn
3 cups Bugles original flavor snacks
2 cups pretzel sticks
1 cup Cheerios toasted oat cereal
1⁄2 teaspoon chili powder
1 garlic cloves, very finely chopped or 1⁄4 teaspoon garlic powder
Directions
Heat oven to 300ºF.
Mix popcorn, snacks, pretzels and cereal in large bowl. Mix remaining ingredients; drizzle over popcorn mixture, tossing until evenly coated. Spread in ungreased jelly roll pan, 15 1/2x10 1/2X1 inch.
Bake uncovered 15 minutes, stirring twice; cool. Store loosely covered at room temperature up to 2 weeks.
Microwave Directions:
Place butter, chili powder and garlic in 3-quart microwavable casserole or bowl. Microwave uncovered on High about 1 minute or until butter is melted; stir. Stir in popcorn, snacks, pretzels and cereal. Toss until well coated. Microwave uncovered 6 to 8 minutes, stirring every 2 minutes, until toasted; cool.
Reviews
Most Helpful
I was originally planning to make your Bailey's Brownies, but I realized that DH and I were positively buried in leftover holiday sweets, so I opted for this savory recipe instead. I'm really glad I did, because this stuff is addictive! I did have to make a few changes based on availability (and ability to fully open the recipe >:x ). I used Quaker Whole Hearts for the Cheerios, and pretzel twists instead of sticks (same taste, just different shapes). I couldn't locate any Bugles, so I used a mix of corn Chex and queso fundido flavored Cheez-It Zings (the Chex for a similar Bugles crunch, the Zings because they sounded good). I had mixed all the crunchies together last night, but DH wanted to watch a movie, so I bagged it and decided to coat and bake it today. When I went to check the recipe for seasoning amounts, I could only get the top half of the recipe to open, so I guessed 1 tsp of chili powder and 1/2 tsp garlic powder. AFTER I finished baking it, the recipe decided to fully load, and I noticed that I used double the seasoning. I think I will make all future batches with "screwed up" seasoning, because it was delicious! Thanks for posting this keeper, and sorry I had to sub so much (I'm now on a mission to find Bugles for when this batch is gone, lol)! Made for Sweet December Tag 2014

This has already become quite the popular snack here. It was easy to prepare and is a treat to eat! I added a bit more popcorn (because I ended up popping way too much) and added just a touch more butter because of that. My adult kids thank you!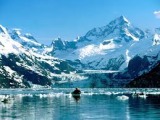 Very quick and easy snack mix to make!! BE WARNED: VERY ADDICTIVE!!! I made this as written but did add some peanuts to the mix as well. Definitely one I will make often. Thanks for sharing the recipe Vic!!! Made for Sweet December event!
Holiday Central >