Prep 20 mins
Cook 15 mins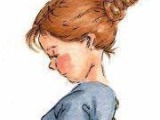 This is a recipe I found online last year. The kids in my Sunday School class really loved them. They are delicious, easy to make, fun and look fab on a Holiday Cookie Tray. Yield is an estimate.
Directions
Cream together the butter, peanut butter and both sugars.
Beat in the eggs, salt and vanilla.
Stir in the baking soda and flour, mixing well.
Roll into balls. Flatten the balls and shape into triangles. Place on Cookie sheets, 2 inches apart.
Place pretzels into the 2 top triangle corners for antlers. Place a red candy at the bottom corner for the nose and two green ones on the cookie for eyes.
Bake at 375*F for about 10 to 15 minutes.
Reviews
Most Helpful
So easy and kids love them! I usually use a red gum drop for the nose so it sticks out a little farther.
Updated 2010...We made your cookies for our Christmas gifts again this year & this time I used another reviewer's suggestion of using a red gum drop as the nose. It looks so COOL!!! I am going to do this every year now.

Thank you MarieAlice. My kids helped make this for the family gift hampers for Christmas. They are so cute & taste really good too. My kids had a lot of fun decorating.

These are adorable cookies! So cute & enjoyed by everyone who saw them. I ended up rolling the dough into two logs. I then flattened the sides to form the triangle and sliced into cookies. It made shaping them a breeze. I thought the cookies themselves spread a bit too much after cooking and will chill the dough rolls next time. Thank you for sharing the recipe!

Holiday Central >