Refrigerator Coconut Cake
Prep 15 mins
Cook 35 mins
This recipe was given to me by my Aunt Liz. It is moist and delicious and so easy to make.
Cake

1 (18 1/4 ounce) box yellow cake mix
1 1⁄4 cups water
1⁄3 cup vegetable oil
3 eggs

Syrup

1 1⁄2 cups sugar (Can use 1/2 sugar and 1/2 Splenda to reduce the carbs.)
1 cup milk (Low-fat is fine.)
1 teaspoon coconut flavoring

Topping

1 (8 ounce) container Cool Whip
coconut, toasted
Directions
Preheat oven to 350 degrees.
Lightly spray a 13x9 inch pan with cooking spray, flour lightly and set aside.
Prepare the cake mix using the water, oil and eggs as directed on package directions.
Bake in preheated oven for 25 to 35 minutes or as directed on package.
Test cake by inserting cake tester off center, when it comes out clean cake is done.
Bring the sugar (or sugar/Splenda mixture) and milk to a boil over medium heat; stir in coconut flavoring and remove from heat.
With a wooden spoon handle and while cake is hot, poke holes in top of cake, pour the syrup over, allow to cool to room temperature.
Cover and refrigerate until serving time.
At serving time spread with cool whip and sprinkle with lightly toasted coconut.
Most Helpful
I used chocolate cake because that way it reminded me of a Mounds bar! Enjoyed by my group of ladies. I thought there was too much syrup and even though I cut it down (1 cup sugar, 1 cup 1% milk), but tasted good anyway! made for Culinary Quest 2014

I made this for my MIL and she loved it! I made a slight change to the syrup as when I made it the first time it tasted way too sweet. I remade it and used about 1 cup each sugar and half & half plus the coconut flavoring -much better. I topped the cake with half toasted coconut/half not. This created variety and thats always a good thing. This cake is extremely light and moist. Very simple to make also. Thanks Paula, for this wonderful recipe that I can now make for my MIL as coconut cake is one of her favorite things! ~Bird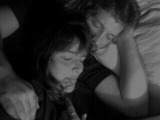 This had a very nice flavor. I did have a problem with the cake sticking to the bottom of the pan...it could've just been me but it seemed to be the syrup after it chilled in the fridge. I cut it into squares and as I tried to lift it it would just fall apart. It was just us and the kids though and we just care if it tastes good (lol) Thanks for a very simple to make weekend dessert Paula!