Refrigerator Bran Muffins
MA HIKER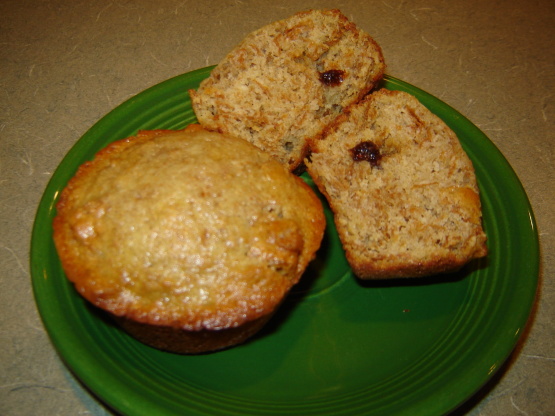 Moist, delicious and you refrigerate the extra dough to make another batch in a few weeks. This is what my husband brings to work for his midmorning snack every day. He actually makes the muffins himself now.
In a very large bowl combine the first five ingredients.
Add the oil, eggs and buttermilk.
Stir until just combined.
Fill greased muffin tins 2/3 full.
Bake 400 degrees for 15 - 20 minutes.
Remaining batter may be refrigerated up to 6 weeks in a covered container.