Diana 2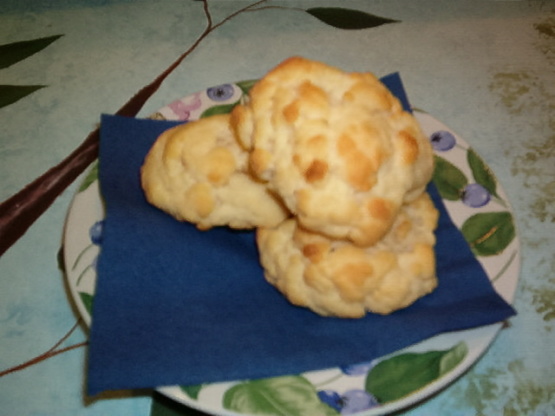 Attention empty nesters and single folk! Tired of making a ton of biscuits only to have them go to waste? Here's a recipe that is so delicious and easy, you'll want to always keep some dough on-hand.
Beat the cream cheese and butter until creamy. Gradually, add the flour, beating at low speed just until blended.
Cover and refrigerate up to three days.
TO BAKE: Preheat the oven to 400 degrees. Lightly spray a muffin tin and fill with 2/3 full. Bake 17 minutes or until golden.