Refrigerated Cucumber Pickles
Ambervim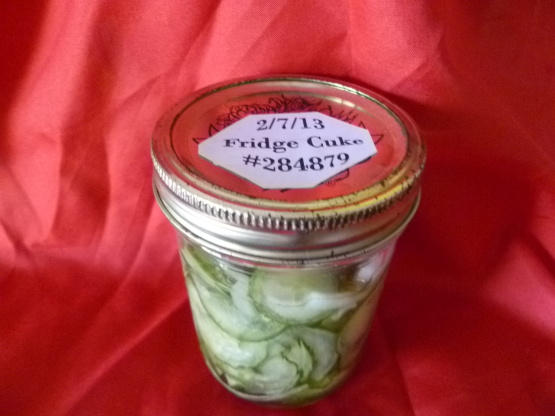 My good friend Pat gave me this wonderful recipe. They have a great sweet flavor and are a nice addition to any picnic spread. These freeze well, and you can also make them with summer yellow squash, which I don't peel. A great way to "use up" cukes in an exploding vegetable garden.
Soak the cucumber and onion slices in water to which the salt has been added for 2 hours. Drain thoroughly.
Mix the sugar and vinegar together and pour over the cucumbers and onions. Mix. Store in a plastic container with lid, in the refrigerator. They get better after a day or two.