Refried Beans on the Fly!
Prep 10 mins
Cook 20 mins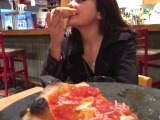 We like to add a little scoop of refried beans to our taco salad bar but usually don't have the time to do it from scratch. So here's a nice and tasty alternative that only takes a few minutes. I use the Taco Bell brand.
Directions
Heat a sauce pan and then add the bacon grease.
Saute the onions until they start to caramelize, about 15 minutes.
Stir in the beans, heat and serve.
Reviews
Most Helpful
We really liked these...such a simple addition,but so much flavour. I fried off some finely diced bacon for the grease,and ended up throwing it into the mix too...delicious!! Thanks..I'll be keeping this one! Made for PRMR.