teresas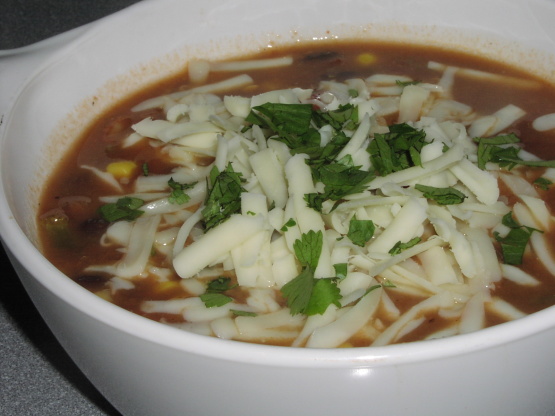 I adapted this from a recipe I found in Simple & Delicious magazaine. I love southwestern flavors!

Great, quick soup that uses ingredients we all usually have on hand. Loved this...I have to watch my salt intake, so I used all water instead of the broth but used a spicy chipotle salsa and there was plenty of flavor; didn't miss the broth at all. Love that this is healthy AND tasty. Thanks for a great recipe!
In a large saucepan, combine everything up to the cumin.
Bring to a boil. Reduce heat; simmer, uncovered, for 8-10 minutes or until heated through.
Serve with cheese, cilantro and tortilla chips if desired.