I adapted this from a recipe I found in Simple & Delicious magazaine. I love southwestern flavors!
Directions
In a large saucepan, combine everything up to the cumin.
Bring to a boil. Reduce heat; simmer, uncovered, for 8-10 minutes or until heated through.
Serve with cheese, cilantro and tortilla chips if desired.
Most Helpful
Great, quick soup that uses ingredients we all usually have on hand. Loved this...I have to watch my salt intake, so I used all water instead of the broth but used a spicy chipotle salsa and there was plenty of flavor; didn't miss the broth at all. Love that this is healthy AND tasty. Thanks for a great recipe!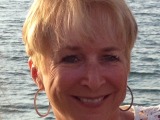 A keeper! Really delicious! I added 1 lb ground beef, 1/4 cup taco seasoning and a few shots of cholula...didnt use the corn. DH was recovering from dental surgery and I wanted to make him something easy to eat other than oatmeal or mashed potatoes and this was soooo good! Im keeping this in my reportoire...even for when no one is ailing,lol. Perfect for winter weather with some corn bread or crumbled saltines to soak up the yumminess.
OMG!!!THIS IS GREAT!! Wonderful flavor, easy to make, items that we always have on hand, no meat, and everyone in the family loved it!! I will be making this again & again & again &......The only things different are, I used Rotel tomatoes w/chiles and added crushed red pepper flakes. We put cheese & sour cream on top. This would be good with grilled Velvetta Mexican cheese sandwiches.