lets.eat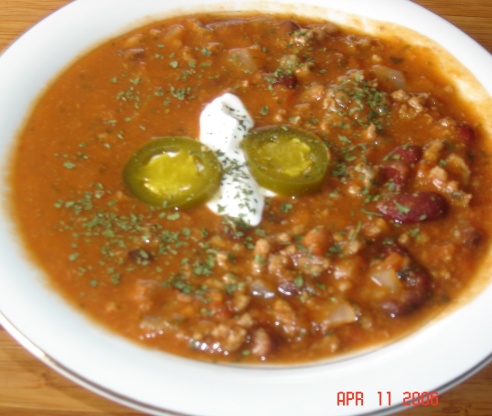 My family loves this recipe. It is quick and yummy. I serve it with tortilla chips either crushed on top or used to dip.

This is wierdly delicious! It is basically nothing thrown into a dish but it comes out pretty good. I crinkled jalepeno red corn chips on top and they really gave it that texture I was looking for. With the addition of beans or meat or something else I think I would give it a 5 stars.....
Combine tomatoes, garlic, onion, cilantro and beer in a large saucepan; boil five minutes, stirring often.
Stir in beans and broth; simmer over low heat for 20 minutes, stirring occasionally.
Serve individually with a dollup of sour cream and a sprinkle of cilantro in each bowl.