Refreshing Cannellini Bean Salad
jenne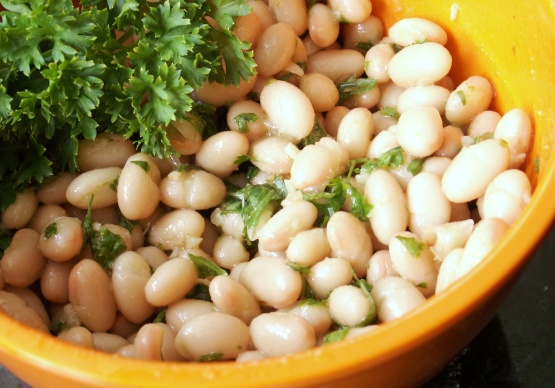 A wonderfully refreshing bean salad, great served alongside BBQ meats. Every now and again I'll add in a chopped tomato or two.

Been doing this for years since a memorable trip to Italy where they add tuna packed in olive oil and omit the parsley and sometimes add diced tomato. I cook my own beans (try those from Rancho Gordo in Napa Valley, which you can buy online) and it's even better.
Drain the beans and rinse under cold water, drain well.
Into a food processor or blender, put the garlic, olive oil, lemon juice, basil leaves, parsley leaves, cumin, salt and pepper.
Pulse for a few seconds so that there is still texture. Put the beans into a bowl and pour over the dressing, toss well.
If possible leave for at least 30 minutes at room temperature before serving -- but can be eaten right away and still be very flavoursome.